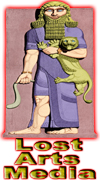 Onsite DVD and VHS Video services.
RECORD YOUR EVENT
on DV and DVD
Onsite Audio, VHS and DVD sales. Multiple camera switching onto digital and DVD masters.



Have your conference, lecture or presentation professionally videotaped. If you are organizing a conference, event, or reunion, please CONTACT US to record it! We have many years experience providing audio, video and DVD recording services at many conferences and events throughout the country. Over 600 titles recorded to date. Ask to see a sample product.



We have a portable video production suite, including the ability to insert titles and introductory music with multiple camera switching, with scan converter, onto a digital and/or DVD-R format. Package includes audio, lighting and multimedia services and support. We can also provide onsite audio tape, audio CD, VHS video and DVD duplication and sales to your audience.



Ask about our below-market pricing and no-upfront-cost video packages.

Call Tedd today to discuss your interest: 1 (800) 952-LOST